Step 3:

Fill the forms and wait patiently.
Day 1 - Notice the consistency of the mix of chaff and grain spawn.

Day 8 - Small amount of growth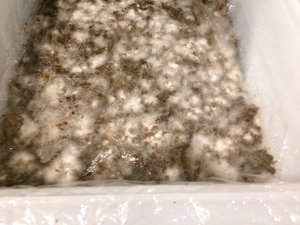 Day 16 - Lots of coverage. We took these out at this point put I could've let them go for longer.